It's our first big outing of the season, and an overnighter at that, so I thought I would create a gear list for this weekend's hike out to Kirkwood Ranch in case it helps anyone else prepare. Last year, I did a packing video in prep for our Seek the Clearwater Discovery Trek down the Selway River Trail. If you haven't seen that one yet, check it out by clicking here. It'll show you how I pack all this stuff below.
Gear
Pack: Osprey Aether 65
Tent: Big Agnes Seedhouse SL2
Sleeping bag: North Face Cat's Meow (20°)
Stuff Sack: Sea to Summit eVent Compression Dry Sack (20L)
Sleeping pad: Big Agnes Air Core Ultra (20×72)
Seat pad: Coleman Rest Easy Camp Pad (cut up)
Hiking Poles: TexSport Adjustable Trekking Pole
Camera: iPhone 7
Cooking
Normally, I would carry my Stanley Adventure Nesting Set, because it's stainless steal and I like being able to use it on my stove as well as directly in the fire. The lid also fits the Ozark Trail Stainless Steel Cup, which I carry nested on the outside of the Stanley to serve as a bowl or alternate pot. But I don't anticipate having a fire, so I'm taking the aluminum Wuudi set. It's lighter and it heats up faster on the stove.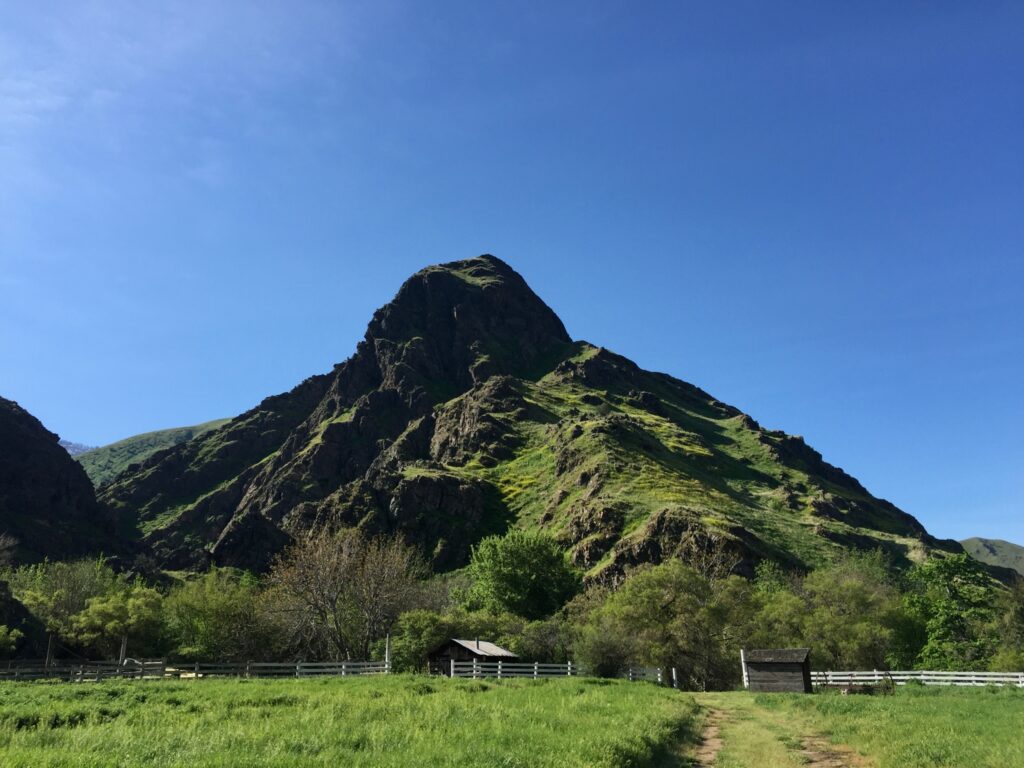 Clothing
Sweater: Avalanche Fleece Sweater
T-shirt
Thermal base layer (top & bottom)
Pants: REI Sahara Convertible Pants
2 socks + 1 wool set for camp
2 cotton underwear
Boots: Keen Targhee III mids
Sandals: Chaco Z1 Classic
I might being going a little heavy on the warm clothing, but this will be my first campout of the season so I'm not quite acclimated yet. Hopefully, the fleece sweater only has to serve as a pillow, but since I'm not expecting to have a fire in camp, I may be grateful that I brought the sweater along. The thermals are just for sleeping in and they get me out of my hiking clothes.
Accessories
First Aid Kit
Toiletries (wet wipes are worth their weight in gold, just pack 'em in and pack 'em out.)
Small battery pack to recharge my iPhone
Headphones
Flashlight+batteries
Lighter
Paracord
Chapstick
Something else I'm probably forgetting, but it's small.
Food
Lunch (Sandwich, wrap, or tuna in a bag, etc)
Dinner (Ramen noodles, Mountain House meal, MRE, dehydrated food from WinCo)
Breakfast (Oatmeal, Mountain House eggs)
Lunch (Tortilla and tuna in a bag)
Snacks (Protein bars, trail mix, dried fruit)
Coffee, tea, hot chocolate
This list has come a long way since my old post, What Should I Pack, from 2016, but one thing still remains true. Backpacking is literally going for a walk. If it can't be used while walking, then it better be  essential for the few hours I'm in camp to get hauled along. Hopefully, this list will help while you're packing. Let me know if I'm missing anything, and we'll see you on the trail!
#SeektheClearwater