Get Directions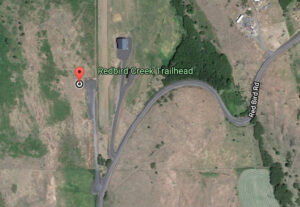 Difficulty: Moderate to difficult
Best Seasons: Early spring or late fall
Fees: 

None

Downloadable Map:
It started off as an excuse to end a challenging hike with a zesty, messy Waha Burger and a beer. It ended up being all that and more when 10 other Trekkers joined me at the Redbird Creek Trailhead in Waha, Idaho.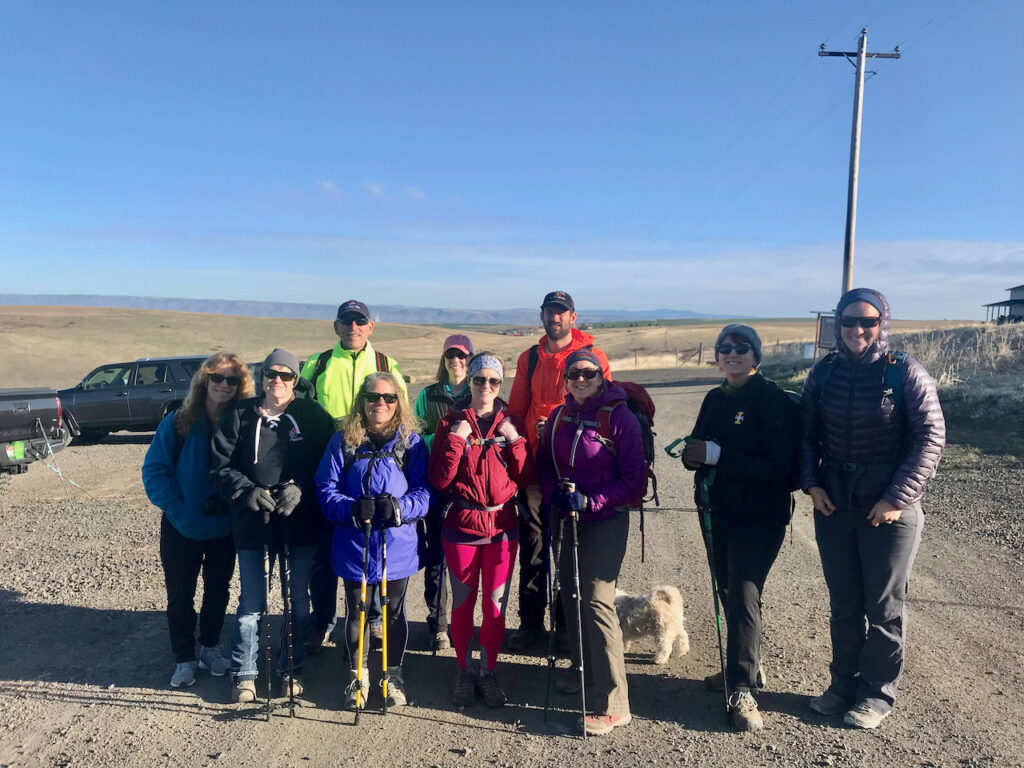 One of our group members was familiar with the trail already, so she took point and led us down the two-track ATV road at a comfortable pace. It was a chill morning with blue skies and a biting breeze that made me wish I would have brought gloves like some of the more astute hikers among us.
The trail follows the Redbird Creek down through the canyon at a fairly gradual slope to where it eventually pours into the Snake River, about 16 river-miles south of the Snake's confluence with the Clearwater. Descending the canyon was like walking into spring as we passed by still dormant trees and shrubs and out onto the green grass among the locust trees by the river. 
The way down was easy enough, with good company and pleasant conversation. My tracker said we made it in a little over 2 hours. The trail brings you out of the canyon and onto a grassy flat area spread out beneath the rocky walls before leading you down to the sandy beach. We spread out in a line on the sand and enjoyed a snack while taking a load off our feet. The dogs were thrilled to run around and sniff everything.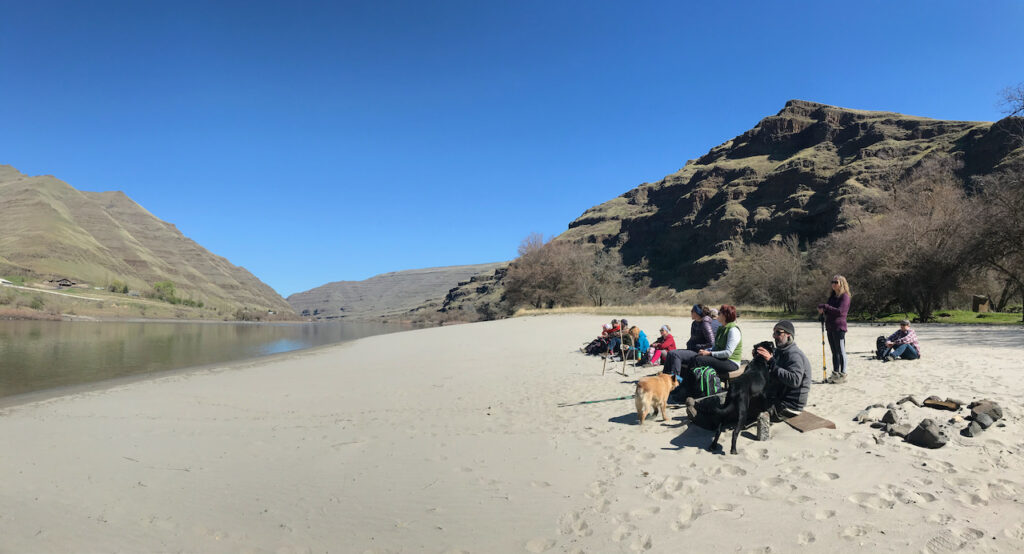 Nobody seemed too eager to leave the comforts of the beach and begin the long ascent back to our cars at  the trailhead, but eventually we roused ourselves to the task. I was feeling motivated by the juicy hamburger awaiting me back at the top of the canyon.
The going wasn't so bad. We all set our own pace, resting as we needed. There was still breathing room for  conversation, and the pictures of the trail going back up were even more vivid. Still, you could feel it as you climbed up into the colder air. It was a bitter relief that became uncomfortable once we were standing around our cars.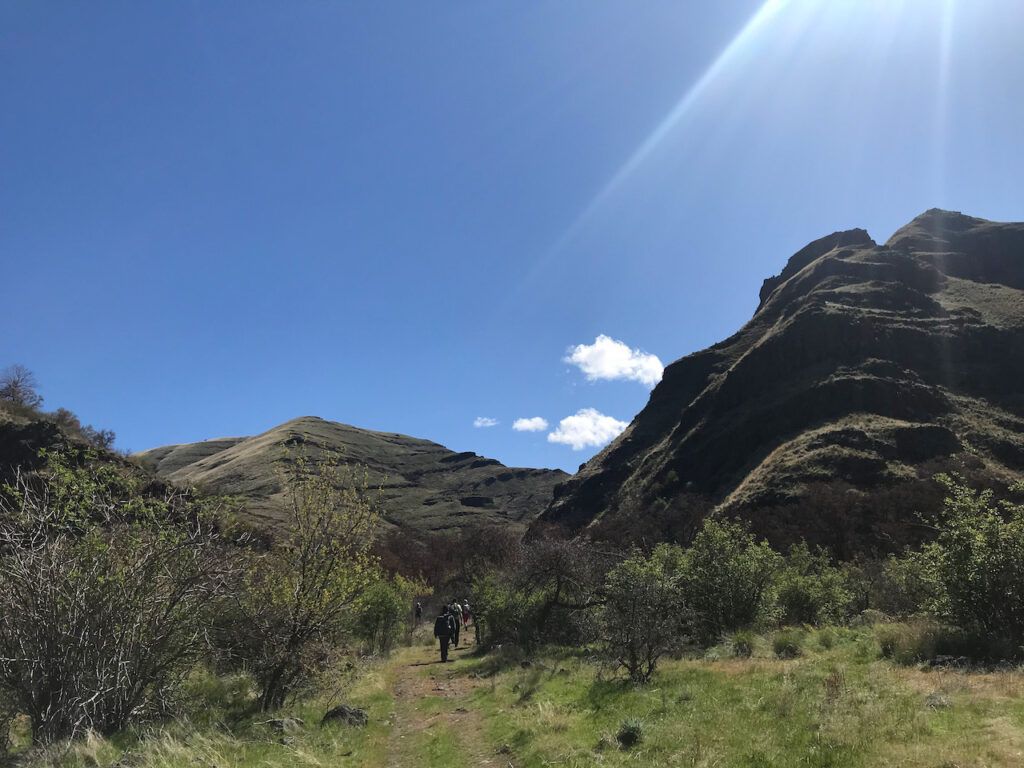 It wasn't long till we were all back together again. 8 of us went on to the Waha Bar & Grill for a bite to eat before finally parting ways with a final farewell. I took the opportunity to drive past Waha Lake and continued along Waha Road to where it met up with Zaza Road, which takes you down into the Craig Mountain Wildlife management Area. Of which, I did not realize the Redbird Canyon is actually a part of. I continued on past Soldier's Meadow and went through Winchester to get back on Highway 95 and head home.
All in all, it was exactly the kind of Sunday hike I was looking for. Oh, and the zesty, messy Waha Burger? Totally worth it. The Original comes with 2 half-pound patties with tomatoes and onions all smothered in a custom Waha Sauce. There are options for a single patty or a triple! If you eat the whole triple, you join a wall of fame.
Once we were all seated, Bill pipes up and asks why we couldn't have parked at the trailhead and just "hiked" to the Waha Grill instead! Next time, Bill. Next time.
#SeektheClearwater