Dear friends and fellow Trekkers,
Over the years, many of you have heard me talk about my vision to offer wilderness-based rites of passage experiences. I want to thank you for your support and encouragement along the way as I developed my ideas and allowed them to shape my work with Clearwater Trekker. Thank you for continuing to show up for our hikes, for reading the blogs, and for being part of the journey.
With the launch of Clearwater Transformational Trekking LLC, there have been big changes to the website and offerings, so I wanted to take a moment to talk about those things and speak to the vision of Clearwater Transformational Trekking.
The Clearwater Trekkers began in 2014 as a local hiking group seeking to explore as much of the Nez Perce-Clearwater National Forests as possible, and that core identity of the local hiking club has not changed. We look forward to many more free and open day hikes and backpacking trips in the future.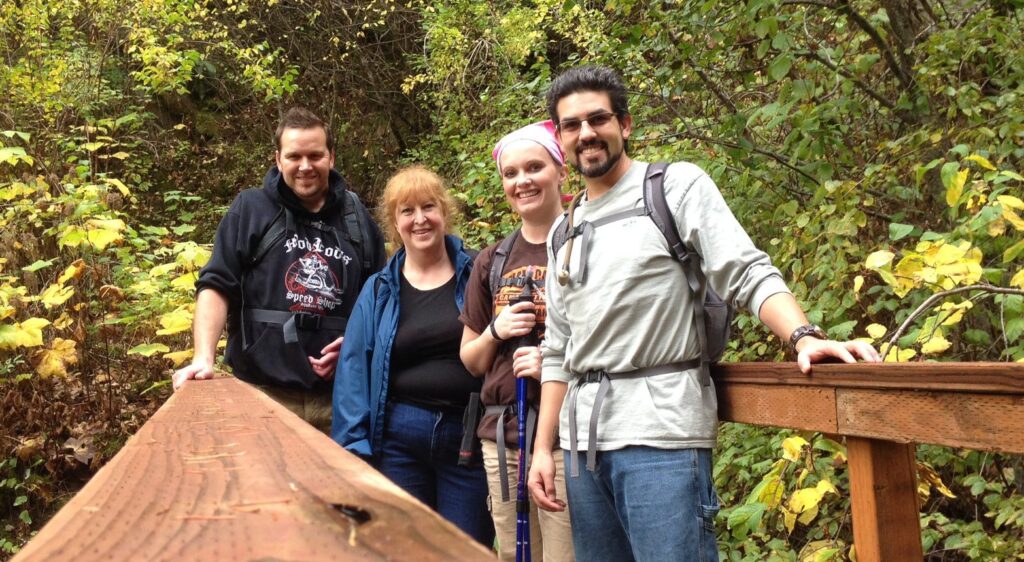 Since 2018, our Discover and Transform (formerly, Go) pages on our website have expressed the vision of something deeper than casual hikes and backpacking trips. Concepts that took root while I was working with men in prison matured while I worked with at-risk youth in wilderness therapy, and are now coming to fruition with Clearwater Transformational Trekking. The golden thread that connects Clearwater Trekking with each of these contexts is the inner change that we are all seeking.
From the casual hiker seeking a healthy habit to the returning citizen seeking to break generational chains of addiction and crime, on some level we are all seeking a new way of being in the world. But change does not come easily, so we find ourselves returning to old habits and behaviors despite our best efforts. Over time, this cycle can begin to make us feel broken, like we are not enough.
But I have learned that there is nothing this world can do to you, or that you can do to yourself, that Spirit cannot resurrect you from. Everything you need to thrive is already inside of you. You are enough, and you are not alone.
My hope is that Clearwater Trekking can become a sanctuary for the sacred, a catalyst for transformation.
With Clearwater Transformational Trekking, we will Explore the Wilds Without through wilderness treks and transformational travel in order to push the edges of our comfort zone where growth happens. It's here where the edges are hot that we can Discover the Sacred Within, the catalyst of our change, the gift we have to bring home. And when you're ready, we'll embark on the Journey of Transformation, supporting each other as we Transform our Way of Being in the world.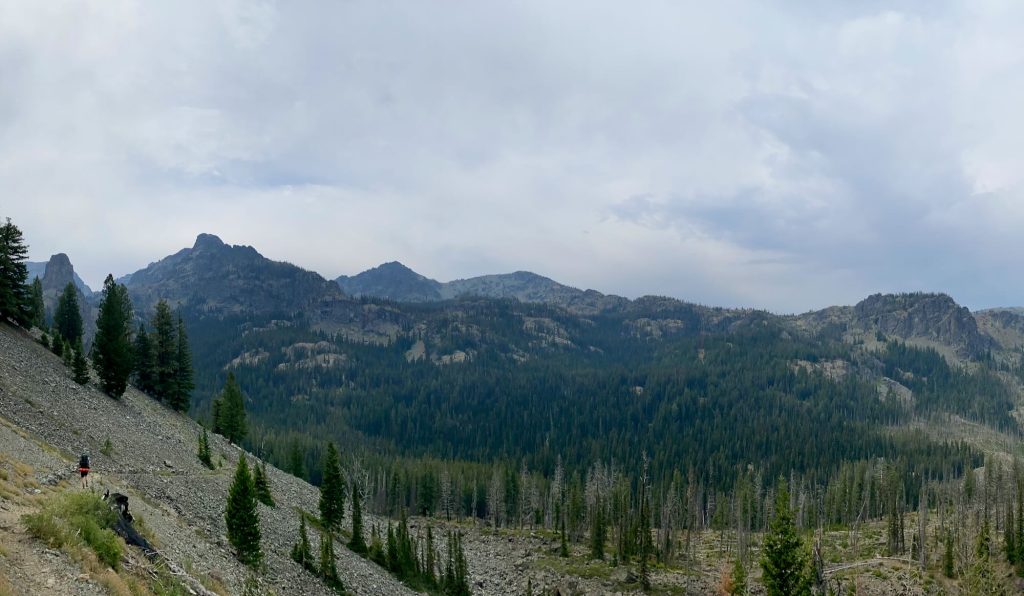 I look forward to exploring these ideas in more detail on this blog, and I hope they will be an encouragement to you, too. I invite you to connect with Clearwater Trekking where ever you are on your own journey. We all hike our own hike, after all! If you're here to make friends and have fun, then please join us on the trail and explore the Nez Perce-Clearwater National Forests with us. Or download our Trail Passport by signing up for our newsletter and track your adventures where ever you happen be. Our Facebook group will be a great place to hang out and share stories from the trail.
If you are hearing the Call to Change in your life and you're ready to go a little deeper, join us for a Discovery Trek. We get a little more intentional there with journaling and fire councils. Discovery Treks focus on getting past the noise in our heads and listening to the voice in our hearts with trips like Seek the Clearwater and Fire Starter. Pathfinder is a goal setting program that can work well as a personal coaching program, too. Feel free to ask for details.
Our Transformational Treks are full-on rites of passage experiences. This is where we dive deep on the four-path Journey of Transformation, marking significant changes in our lives with a vision quest or international pilgrimage.
We're not doing all this alone, though. We're teaming up with local Idaho Outfitters like Ridgerunner Outfitters to offer wilderness treks, and we'll be partnering with Allies from the Transformational Travel Council to facilitate international trips.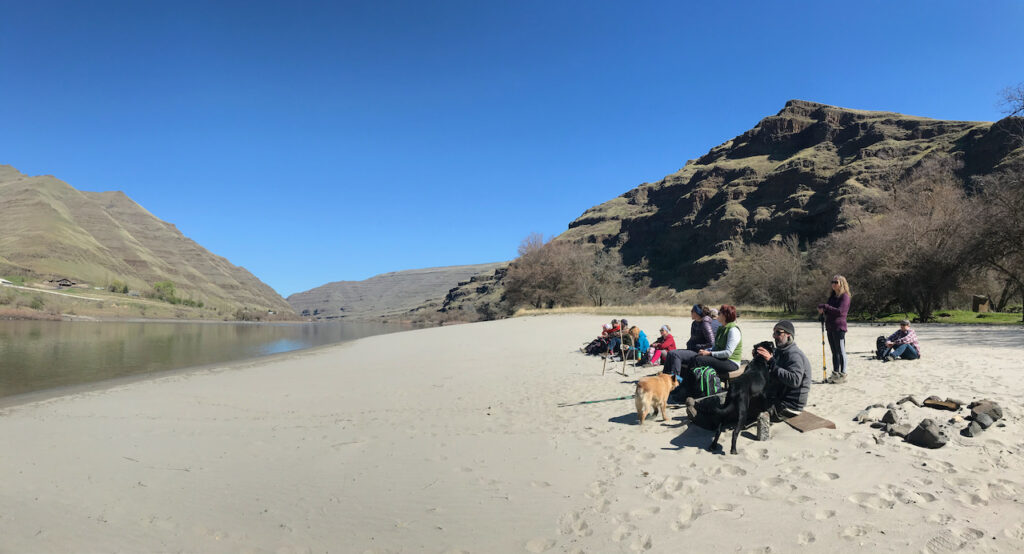 I can't wait to see where we go with Clearwater Transformational Trekking! But can I be real with you for a sec.? I struggled for a long time trying to understand The Clearwater Trekkers' place in my vision for Clearwater Trekking. I wasn't sure if I would be able to maintain the hiking club alongside the transformational work, or if I would have to completely redesign one or the other. But the truth is, community is where the Journey of Transformation both begins and ends, which actually makes The Clearwater Trekkers an integral part of the work I am trying to do, the gift I'm trying to share.
Usually, we go off and have an adventure or renewal experience of some kind (like my pilgrimage in Spain), and then we come home to our old routines. Change can be fleeting like this. Something I want to be different about Clearwater Transformational Trekking is that I want to help facilitate the return home with the gift or boon we discovered on the journey. The actual living out of the change we seek. That's why Transformational Journeys like Fire in the Sky and Seek the Sacred include post trip virtual gatherings, so that as a cohort we can support each other on that final path of reintegration.
Now, I don't see our casual hikes and backpacking trips getting flooded with transformational work, and no one is going to ask you start journaling during our lunch break, but I do hope that Clearwater Trekking can become a place where folks find community while living into their new way of being. What does that look like? Hopefully, like this trip we did to Kirkwood Ranch in 2021. On this overnight backpacking trip,  we were joined by friends from the The Palouse Sauntering and Hiking Adventurers, UYLC Recovery, Free2Succeed, and the Idaho Youth ChalleNGe Academy. After the hike, some of us shared a meal at Palenque in Grangeville and just enjoyed being in community with one another.
The key to transformation is the renegotiated relationship we build with our communities after our journey or transformational experience. This makes welcoming communities that can hold space for new beginnings critical. I hope Clearwater Trekking can be this kind of community, and I hope you'll be a part of it, too.
So, once again, thank you for being part of this journey. I can't wait to see where we go from here. Thanks for reading, and we'll see you on the trail!
#SeektheClearwater