It's at the end of the map that I find the end of myself. Such are the moments in my life when I truly know where I am in this exact place at this exact time, fully in the moment. It feels like catching up to myself.
My work as a volunteer and religious services coordinator put me face to face with men who had been chasing themselves their whole lives, never quite catching up; running away even when there was nowhere to run to because being present in the moment was terrifying. So many of us, incarcerated or not, live that way, haunted by the past, unable to see the future. We need to find the edge of the map, to catch up to ourselves.
We need a Rite of Passage. A way to mark the threshold where we move from what was into what will be.
Typically, a Rite of Passage might be used to initiate someone into a new stage of life, like adolescence into adulthood, but it can also be used to mark a transition within a stage of life, like becoming a father or getting out of prison.
The first time I stood on the edge of the map and caught up to myself long enough to mark my own transition from what was into what would be was in 2012, on the cliffs of Cape Flattery in Neah Bay, Washington. I had gone through divorce, overcome cancer, and stood by a dear friend while she worked through her own relapse and recovery. We were both ready for a new beginning, so we made the journey to the most northwest corner of the continental United States and left the past there. We turned around and walked into the future.
A Rite of Passage doesn't promise you the future, it just invites you into it.
It's a ceremony that marks your transition in a memorable way so that you can look back on it and get your bearings.
Recently, I transitioned from my role as the Volunteer and Religious Services Coordinator at the Idaho Department of Corrections – Orofino into my new role as a paraprofessional at the High School in Cottonwood, Idaho. I will go from serving the spiritual needs of inmates to serving the educational needs of special education students, so I marked the occasion with a Rite of Passage.
Following the example of the Desert Fathers I took three days to Flee, Be Silent, and Pray. I fled to Chateau Rock in the North Fork area of the Clearwater Forest, I embraced silence through an all night fire vigil, and I welcomed the sunrise with prayer.
The whole ritual was an opportunity for me to actively, intentionally, release my role at the facility and open myself to my new role at the school. It was a time to ask questions and to be silent, to center myself and to be still.
When I came home, I was prepared to make the transition. I had one week left at the prison, followed by a week of preparation for school to start. It has been a busy two weeks with many influences vying for my attention, so I am thankful for the clarity and focus I gained from my Rite of Passage.
It also gives me permission to let go of my previous role with its responsibilities and expectations, and to walk in my new identity. I can look back and say that as of "this moment" my roles and responsibilities changed. That's helpful for me, but it's really effective when the community recognizes and supports the transition, too.
I can look back and say that as of "this moment" my roles and responsibilities changed.
We see this most often with the giving of a new name, something my father did for me when I came of age. You can read about that story on my blog, Jedidiah's Journey. We can best live out our new identity when our community interacts with us accordingly. This is so critical when an adolescent becomes an adult, when a couple gets married, or when an inmate returns home as a citizen. But it's also important when we make personal transitions in our lives. When we go through recovery, overcome an illness, or change careers. When we have a spiritual awakening, or choose a new path in life. It's vital for our community to recognize the transition we've made, and support us in that change. Rites of Passage help us make the transition, and they help our community recognize that transition.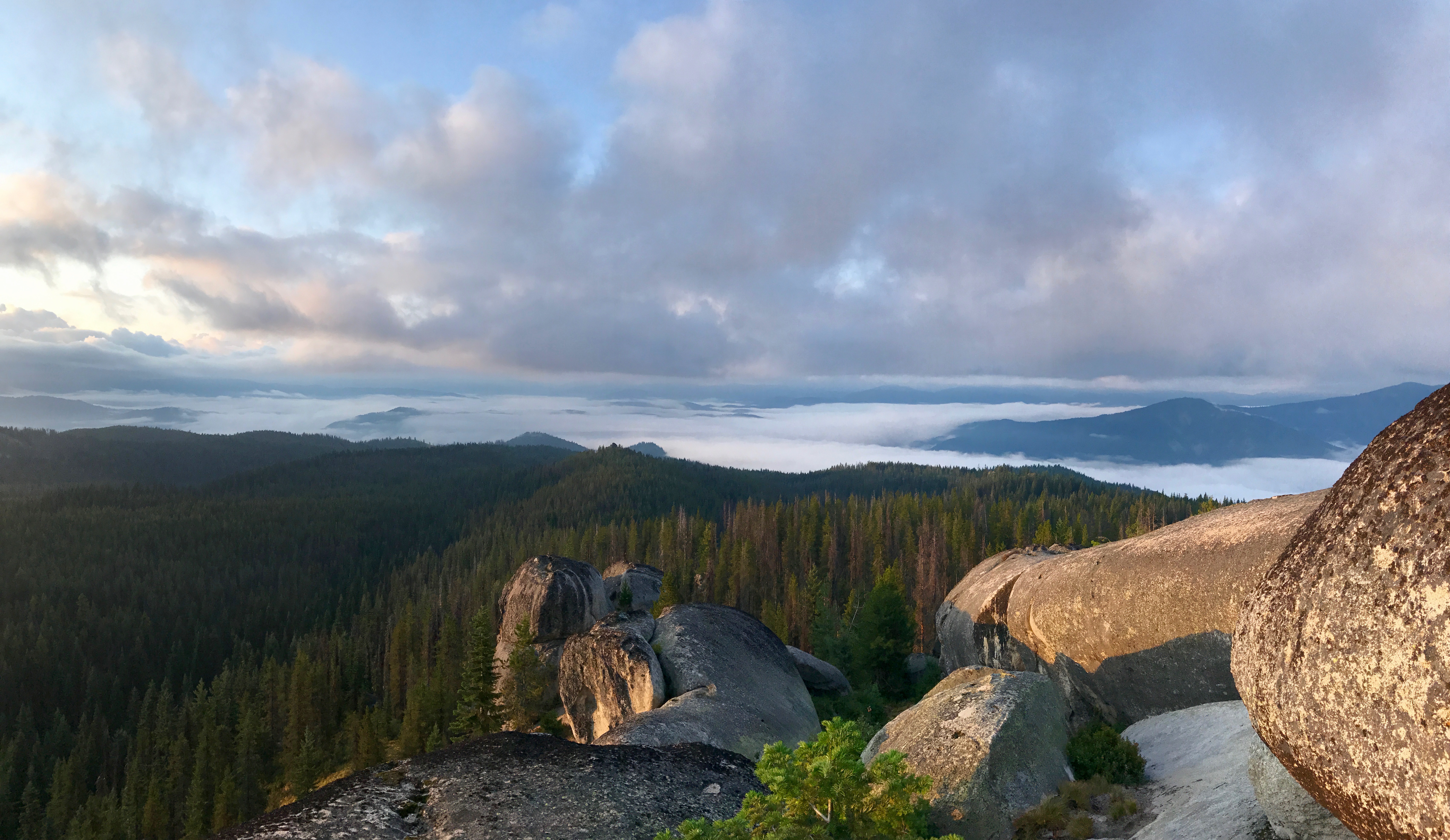 It is my hope that Clearwater Trekker will be able to help facilitate Rites of Passage for people working through significant transitions in their lives. I am no master or guru on the matter, but I am pressing into it for myself and would like to invite anyone else interested in learning more to press in with me. As a community we can support each other through transitions, lead our youth into adulthood, and welcome returning citizens home.
If this idea stirs something within you, please reach out to me through the contact form below or on Facebook. Let's get a conversation started! If you have questions for me about how you can conduct your own Rite of Passage, or how I might be able to help you through one, please reach out.
I have developed a new trail guide for hiking to Chateau Rock, which you can receive by signing up for our newsletter below. If you already receive our newsletter, then you'll find a link to the guide in your inbox soon. Whether you're interested in conducting your own Rite of Passage, or you're just looking for a challenging hike, sign up, grab the download, and hit the trail!
Buen Camino, my friends. See you at the edge of the map!