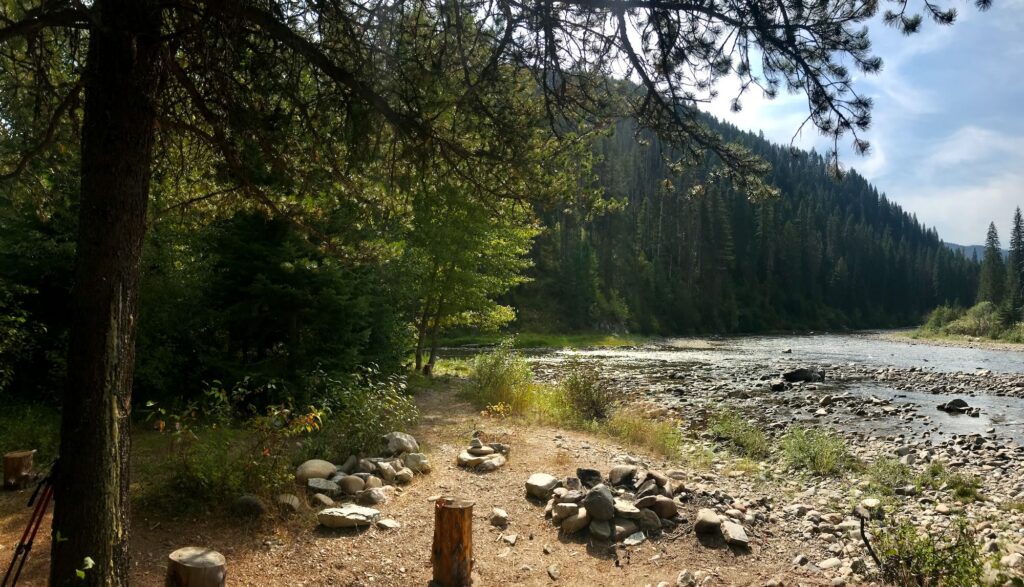 It's a boys' weekend! Both of the girls are out of the house, so Jacob and I have the weekend to ourselves! What are we going to do? Spend the night on the Kelly Creek Trail, of course! And we want to invite The Clearwater Trekkers to join us! (Even if you're a girl.)   😉
Whether you're coming from Lewiston or Grangeville, the Kelly Creek Trailhead is about 4 hours east out on Forest Service RD 250.
From Highway 12, turn east onto Highway 11 at Greer and head towards Pierce.
Just before entering Pierce, take a right (south) onto French Mountain Rd. This is FS RD 250. Follow this road as it winds its way back into the mountains.
Eventually, you will cross the North Fork of the Clearwater River near the Bungalow Ranger Station.
After you cross the bridge, take a right to stay on FS RD 250.
Then, just keep going until you reach the trailhead.
Along the way, you'll pass the Kelly Forks Work Station and Campground. You're almost there!
There is a bathroom and parking for maybe two vehicles at the trailhead, but opposite the trailhead is a much larger parking area with access to the river. There may be RVs camped out in it. That's where we'll be parked and doing lunch.
It's a long drive out there, so our plan is to do lunch at the trailhead and then hike in about 4 miles to the Kelly Creek/Cayuse Creek confluence. Hopefully, we will be on the trail by 12:00 pm. That should put us in camp by 4:00pm (maybe sooner). This is an easy to moderate difficulty trail, very similar to the Selway River Trail. It traces the side of the mountain slope as it follows Kelly Creek upstream, but there are no creek crossings like on the Selway River Trail.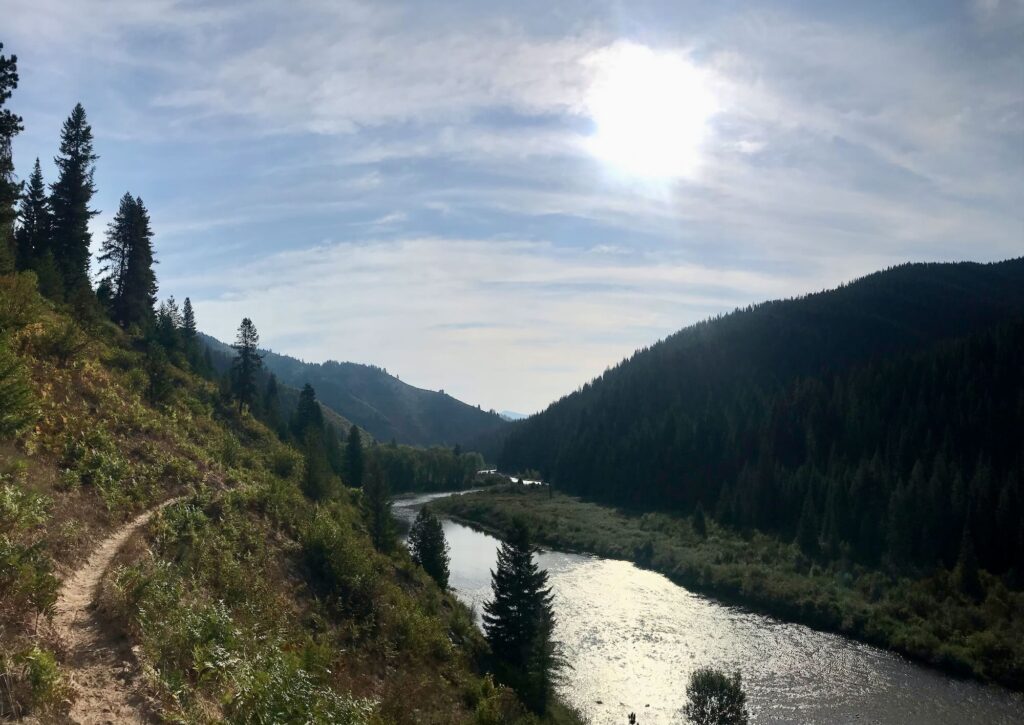 This is a really popular fishing spot because the two rivers come together in a wide, shallow swath perfect for wading in. On top of that, Accuweather is calling for 89 degrees and sunny weather in Pierce this weekend. So bring your fishing pole and your bathing suit!