When:
August 24, 2019 @ 7:00 am – 2:00 pm
2019-08-24T07:00:00-07:00
2019-08-24T14:00:00-07:00
Where:
Lewiston Community Center
1424 Main St
Lewiston, ID 83501
USA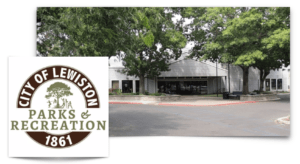 August 24:  Diamond Peak Trail, which is in the Wenaha Wilderness on the Pomeroy Ranger District of the Umatilla Forest, about an hour south of Pomeroy, Washington.  We'll meet at the Lewiston Community Center at 7:00am, and carpool from there.   As this is in the wilderness area no Discovery Pass or permit is needed.  It is an in-and-back-out trail, approximately 10 miles total.  Again there are some steep summits, so we're calling this hike moderate to difficult in spots.
Wear sturdy shoes or hiking boots.  Some people find hiking poles are helpful.  Always bring water, lunch and sunscreen.  We begin by gathering at a meeting point and carpooling from there.  Please also be sure to bring some cash for the driver if you're carpooling with someone else.
NOTE: Any questions or comments regarding these announcements can be posted at:  https://groups.google.com/forum/#!forum/lcvhikers
The history of this group has been added to the Welcome and description on the main page of Google Groups LCVHikers
Other communications may be made through LCVHikers@gmail.com